Our Classes
At Les Petits Génies, school life is a rich tapestry of learning and growth, tailored to suit the individual needs and potentials of every child. Here, we nurture young minds through a blend of structured education and playful experiences that foster curiosity, creativity, and a lifelong love for learning. Let's explore the journey that awaits at each stage.
School Hours
The school is opened from 7am. Classes resume at 8.30am prompt.

Playgroup: 8.15am-12.30pm

Pre-nursery: 8am – 12.45pm

Nursery 1: 7.45am- 1pm

Nursery 2: 7.30am – 1.15pm

Afterschool activities resume after school hours, from 2 - 4pm
After-School Activities
At Les Petits Génies, the learning and fun don't stop when the school day ends. Our after-school activities are tailored to spark interest, foster talents, and offer vibrant avenues for children to explore and develop new skills.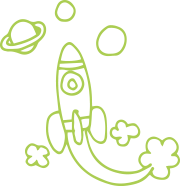 School Calendar
The school calendar is crafted to incorporate a rich variety of learning experiences and events throughout the year. Parents are encouraged to keep an eye on the calendar for important dates and activities that form an integral part of our holistic education approach.

Les Petits Génies is home to a plethora of unique events that make learning fun and memorable. From Sports Festivals to Swimming Days, every event is crafted to encourage learning through play, fostering a vibrant, joyful, and enriched school life that every child looks forward to.
INTERESTED IN LES PETITS GÉNIES
We look forward to welcoming your child to our special place.