Bonjour,
I am very pleased to introduce our school, Les Petits Génies!
It is more than a school, it is a big family, where all the parents, teachers and children share, learn and experience each new day together.
Our Mission
To nurture all our children so that they can enjoy each day and develop a lifelong thirst for knowledge and learning. We understand that every child is unique and must be properly supported to bring out its talent and grow in confidence.
Our History
In 2003, The French Ecole Club opened its doors as the first private language center in Lagos to encourage and promote bilingualism in children.
Our Vision
Every modern child should be equipped to live, thrive and compete in the world community.
Bilingual Education
Our reputation and success has been built purely by word of mouth, largely due to our unique methodology of teaching. We nurture young children to become perfectly bilingual.
Communication & Language
Communication is the foundation of a child's development, and at Les Petits Génies, we build this foundation with utmost care and precision. Through playful activities such as the morning nametag treasure hunt, we imbue the early lessons of reading and comprehension in a joyous manner.
Personal, Social, Emotional Development
Nurturing the heart and mind goes hand in hand at Les Petits Génies. We foster a culture where every child learns to develop self-confidence and autonomy. The nurturing environment at our school encourages sensitivity and awareness of the needs and feelings of others, cultivating a compassionate and empathetic future generation.
Physical Development
Physical activities are a pivotal part of our curriculum, aiming to inculcate a sense of discipline and the joy of movement from an early age. Our indoor playground, named "Little Gym," is a haven for little adventurers to explore a range of physical activities. The monthly swimming days and sports festivals are the highlights of our physical development program, promoting agility and coordination while having fun.
Creative Development and Creative Expression
At the heart of our curriculum is the imaginative "Atelier," where young minds converge to share ideas and create beautiful expressions through various art mediums. This vibrant corner is where children explore the depths of their imagination through painting, drawing, and an array of other artistic endeavors, fostering a nurturing ground for the next generation of artists and thinkers.
Knowledge and Understanding of the world
Our curriculum encourages the little geniuses to develop a profound understanding of the environment, space, and time in relation to their own experiences. Through careful observation, exploration, and hands-on experiments with natural materials, we foster a sense of curiosity and wonder, encouraging them to question and understand the workings of the world around them.
Problem solving, reasoning and numeracy
At Les Petits Génies, we introduce the young minds to the fascinating world of numbers through practical experiences. Before moving onto counting, we ensure they understand the core concepts of quantity, relationships between different sizes, and numbers. Utilizing everyday objects for practical applications fosters a deep understanding, setting a solid foundation for their mathematical journey.
Outdoor Learning
Beyond the classrooms, we extend learning to the great outdoors, where children connect with nature and develop a genuine appreciation for their environment. Our outdoor learning experiences are meticulously crafted to be not just an extension but a rich expansion of indoor learnings, offering a wholesome approach to understanding the world from different perspectives.
Children learn how to be in charge of their learning and become independent learners
Playgroup
At Les Petits Génies, our Playgroup forms the first step in our nurturing educational journey, fostering foundational skills in communication and language through playful, interactive activities.
Prenursery
Our Pre-nursery program builds upon the foundations laid in the Playgroup stage, introducing the little learners to more structured activities while preserving the element of play in learning.
Nursery 1
At this stage of their learning, children will learn about the importance of being responsible and good students and role models. They will develop strong literacy and maths skills, learn about the world around them and start preparing for a smooth transition in the Nursery 2 class.
Nursery 2
Children further consolidate their learning, continue to embrace the varied ways of learning and decide independently which method excite or interest them. They become confident independent learners in charge of their learning.
Discover Our Happy Place
Embrace our unique learning environment and see how your child's potential can flourish.
EXPLORE Les Petits Génies
School Life
At Les Petits Génies, every day is a journey of discovery, learning, and fun. We encourage each child to converse, inquire and make decisions during small group activities. We believe each child is gifted and should be nurtured in a conducive environment, a "Happy Place", to learn and excel.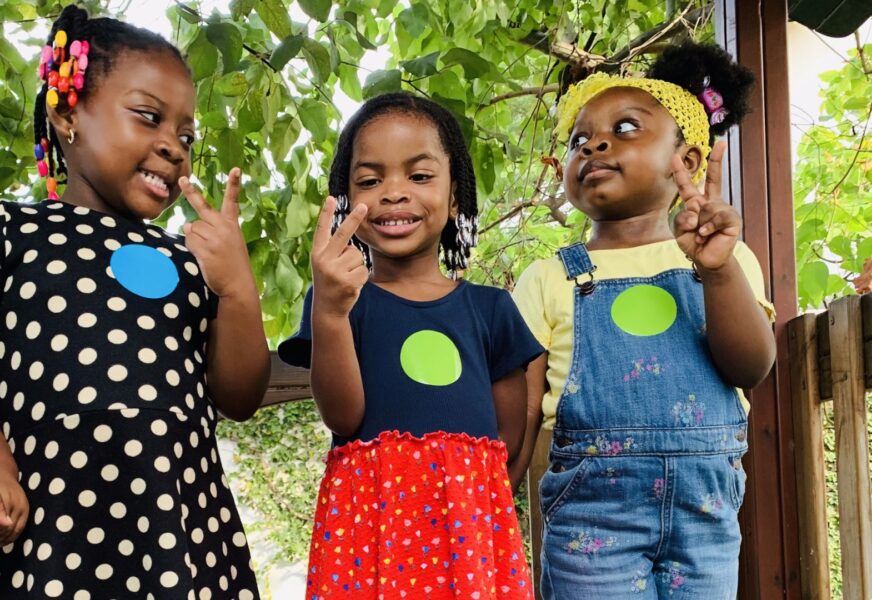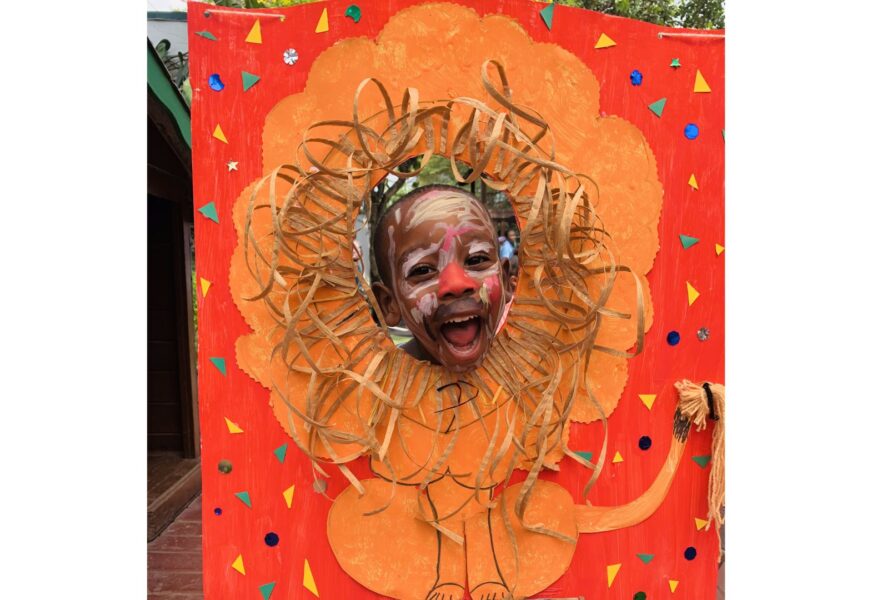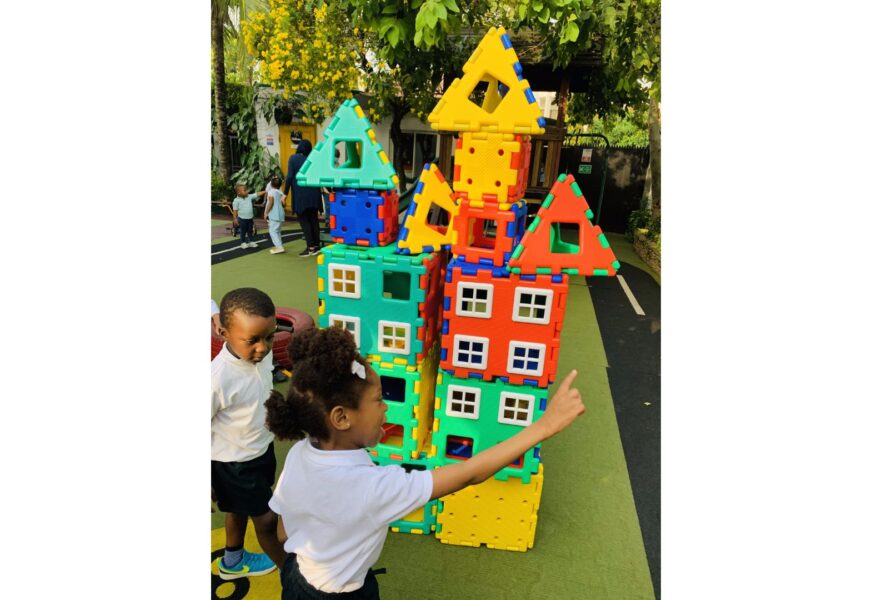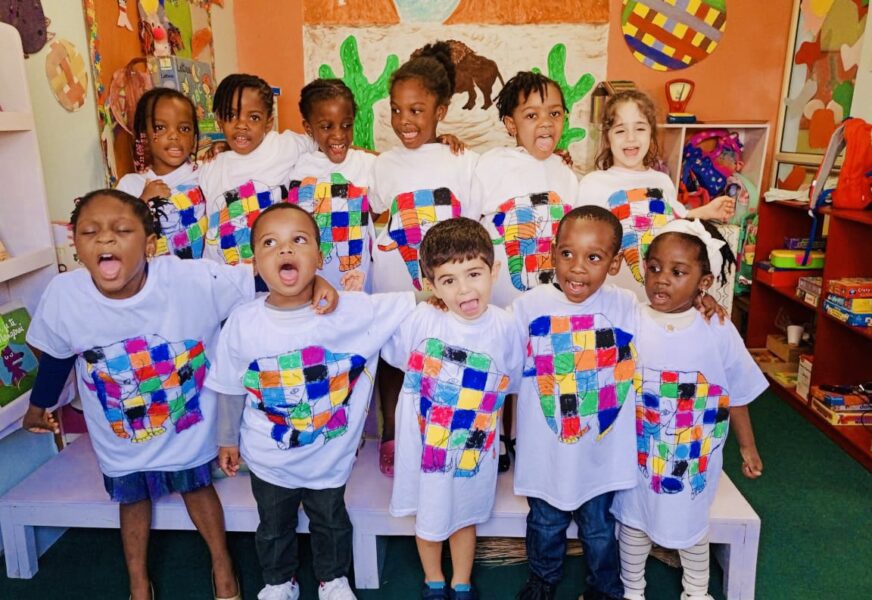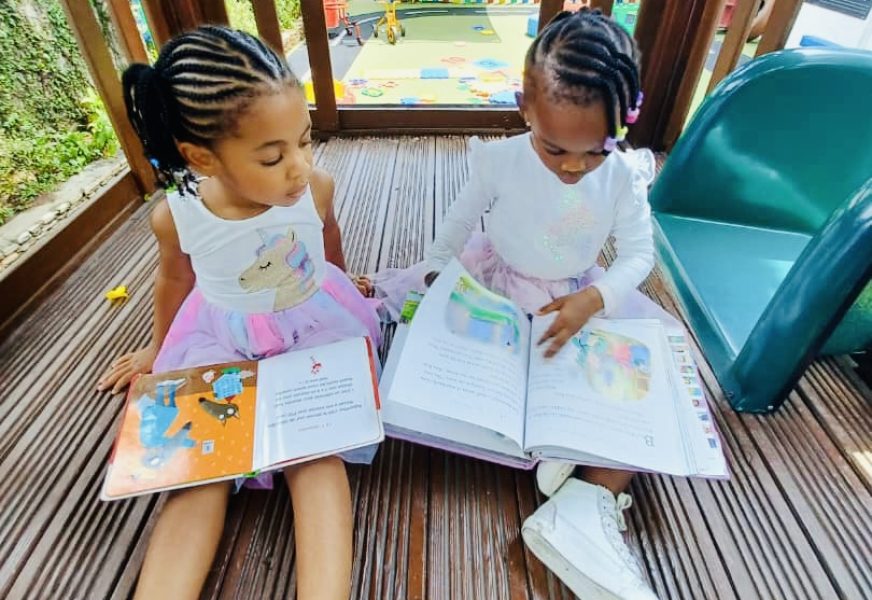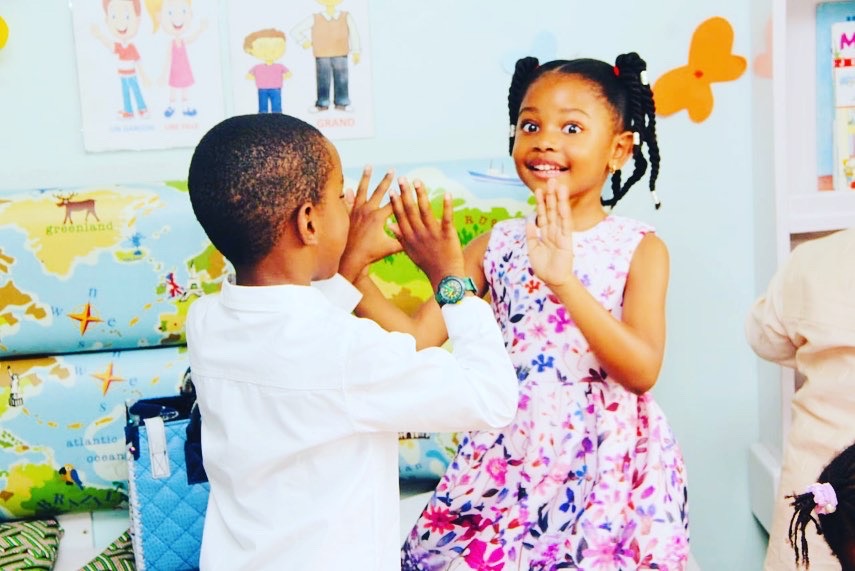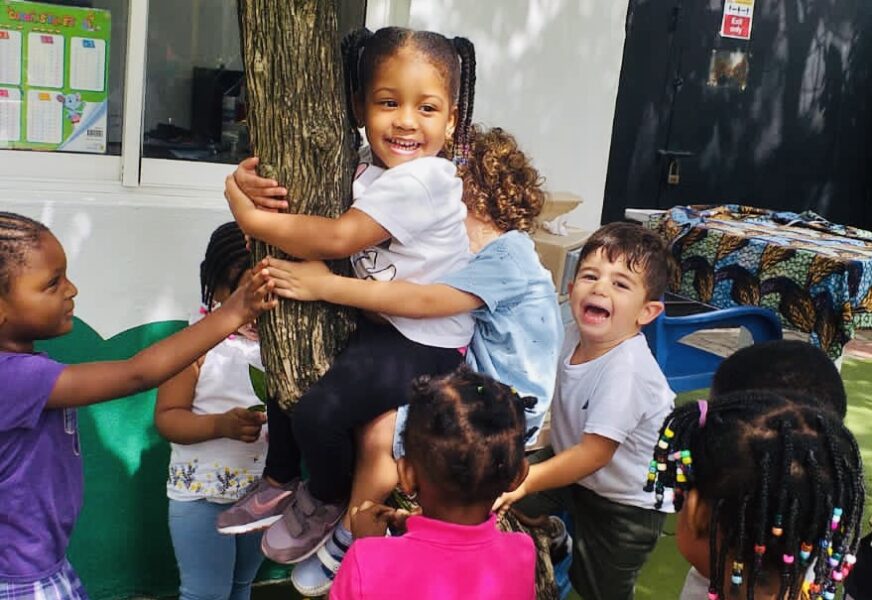 "Every child deserves a champion, an adult who will never give up on them, who understands the power of connection, and insists that they become the best that they can possibly be" - Rita Pierson
Testimonials
What parents say about us
Hello Madame Lydia, Remember your little champion Varak? He is now in Year 2 collecting plenty certificates and was elected in the Student Council. Thank you so much for being my child' best principal to date. Your leadership during the time that my child attended les Petits Genies was remarkable and inspiring.
We have really enjoyed our time at LPG, particularly the constant attention to details and meticulous approach in teaching the children and developing valuable skills. We will miss attending all the unique events organized for the children throughout the year. Bravo!
I am especially grateful to Les Petits Genies for the homely atmosphere it provided Adefolarin. He is a thinker, always thinks outside the box, and I know he developed this at Les Petits Genies. The hands-on teachers, various events and versatile projects at school were great. Adefolarin will miss his family.
The school has exceeded all our expectations. They have nurtured our son, challenged him and created a creative environment that has allowed him to blossom into someone who we are really proud. Well done team LPG because Olalekan's imagination has flourished immensely. Keep it up!
We would like to express our sincere appreciation to the entire staff of LPG for teaching and nurturing our two daughters, Teniayo & Tomi. We are pleased with the unrivalled level of education that has been imbibed in our children. Thank you LPG for a fantastic job!
Your team's selfless sacrifices to ensure LPG makes a difference in the lives of our children and provides an inspiring, empowering and engaging educational foundation for them is truly remarkable. LPG is irreplaceable. Thank you so muc
We love Les Petits Genies Thank you for taking care of our children. We do not take it for granted.
You are raising and empowering Champions. May they make us proud in their different endeavours.
LPG feels like a 'home away from home' with its welcoming environment. Thanks to Mme Lydia and the dedicated LPG teachers, my once reserved daughter has blossomed into a confident learner with a keen sense of curiosity. Their patient approach truly nurtures children's growth.
About the Teachers
Our Teachers
We have an excellent teacher to child ratio at our Kindergarten to ensure that each child receives the attention he or she needs.

INTERESTED IN LES PETITS GÉNIES
We look forward to welcoming your child to our special place.